News
Jiuhe upgrading 30m concrete pump truck is hot selling
Apr. 07, 2022
Rural revitalization is inseparable from various infrastructure construction. At present, with the increase of the country's investment in rural infrastructure, the market demand for small concrete pump trucks is increasing. On the basis of fully investigating the rural construction environment, the R&D personnel of Jiuhe Heavy Industry launched an updated and upgraded 30-meter concrete pump truck, which perfectly solves the limitations of narrow roads, poor passability and small sites in rural areas, and brings mature and stable concrete to the countryside. Mechanized construction mode. Let's take a look at the characteristics of Jiuhe 30m concrete pump truck?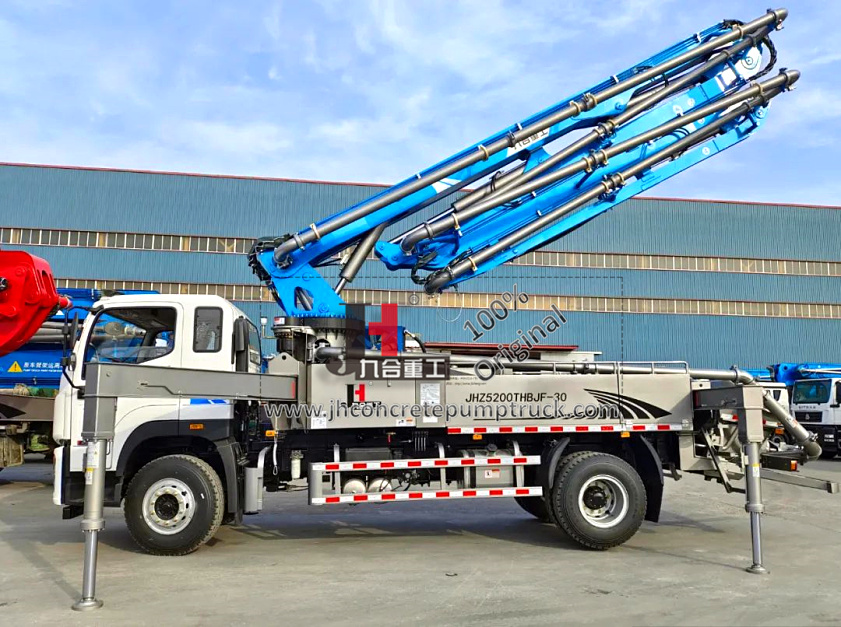 1. Sinotruk / Jiefang Chassis High configuration and fuel savingJiuhe 30m pump truck adopts Sinotruk/Jiefang chassis, which has high configuration, strong carrying capacity, good dynamic performance, low fuel consumption and convenient maintenance.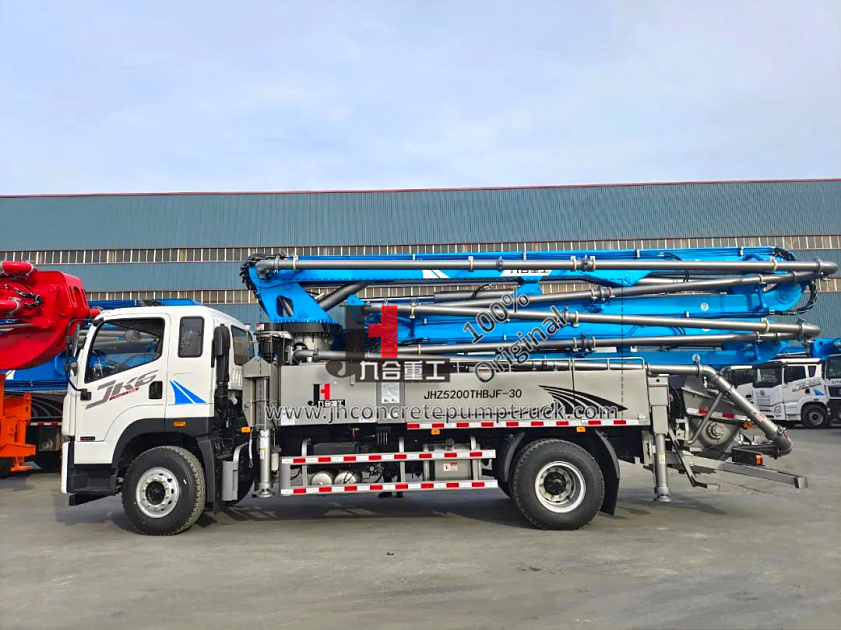 2. Small footprint and flexibleThe boom adopts the classic four-section boom design, which is flexible and fast in expansion and contraction, and X-H outrigger design.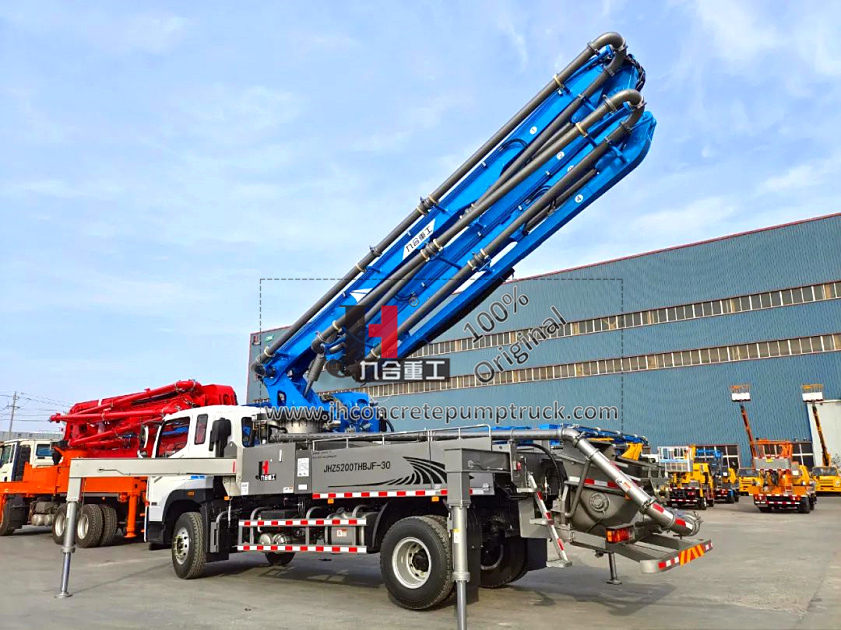 3. The hydraulic system is stable and reliableThe single-pump dual-circuit hydraulic reversing system, the differential pressure sensor and the specific design of the directional valve ensure the high reliability and durability of the hydraulic system.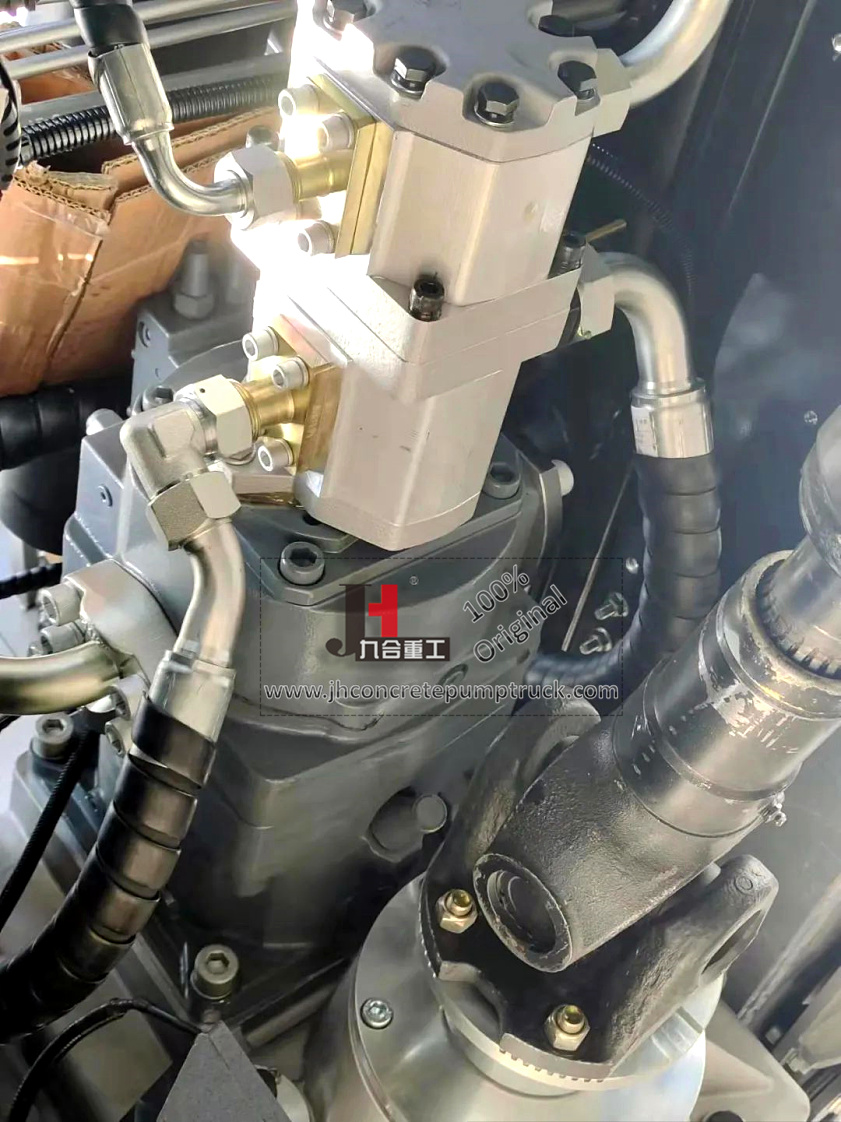 4. Customized hopper with low feeding heightThe installation angle of the pumping system is small, the special hopper design is adopted, the feeding height is low, and the adaptability to working conditions is greatly enhanced.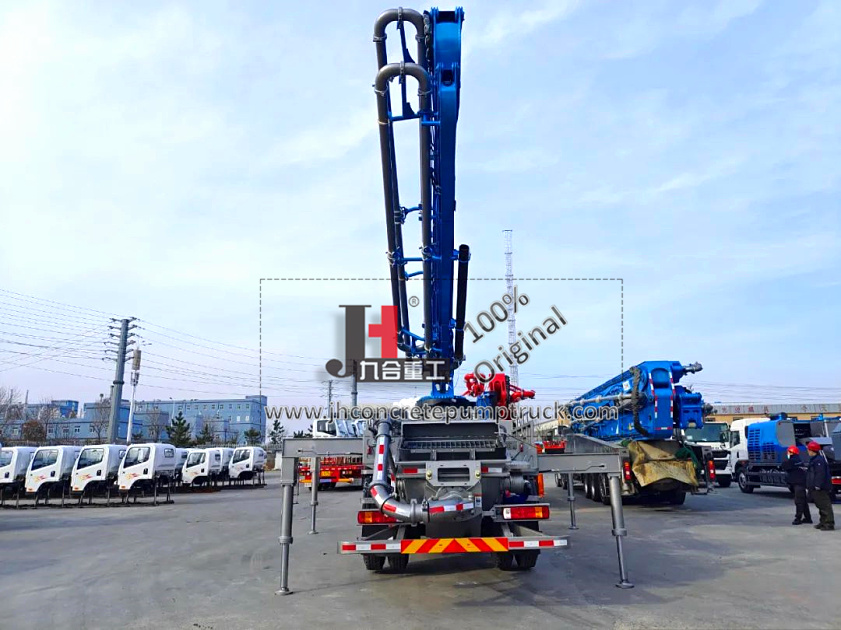 5. Hydraulic control automatic reversing pumping systemThe pumping system is hydraulically controlled and automatically reversing, with a short reversing time. At the same time, it adopts reversing redundancy protection. When the proximity switch fails, emergency treatment can be performed, and maintenance is easier.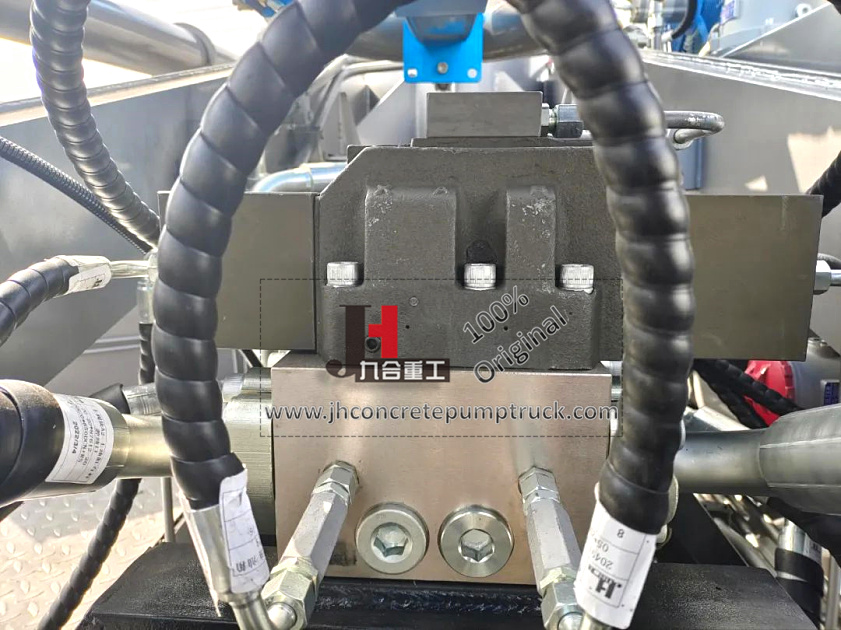 6. The pressure of the swing valve is high, and the pipe is not blockedSingle-pump dual-circuit design, high pressure swing valve, easy to deal with various working conditions, truly do not block the pipe, worry-free and high-efficiency.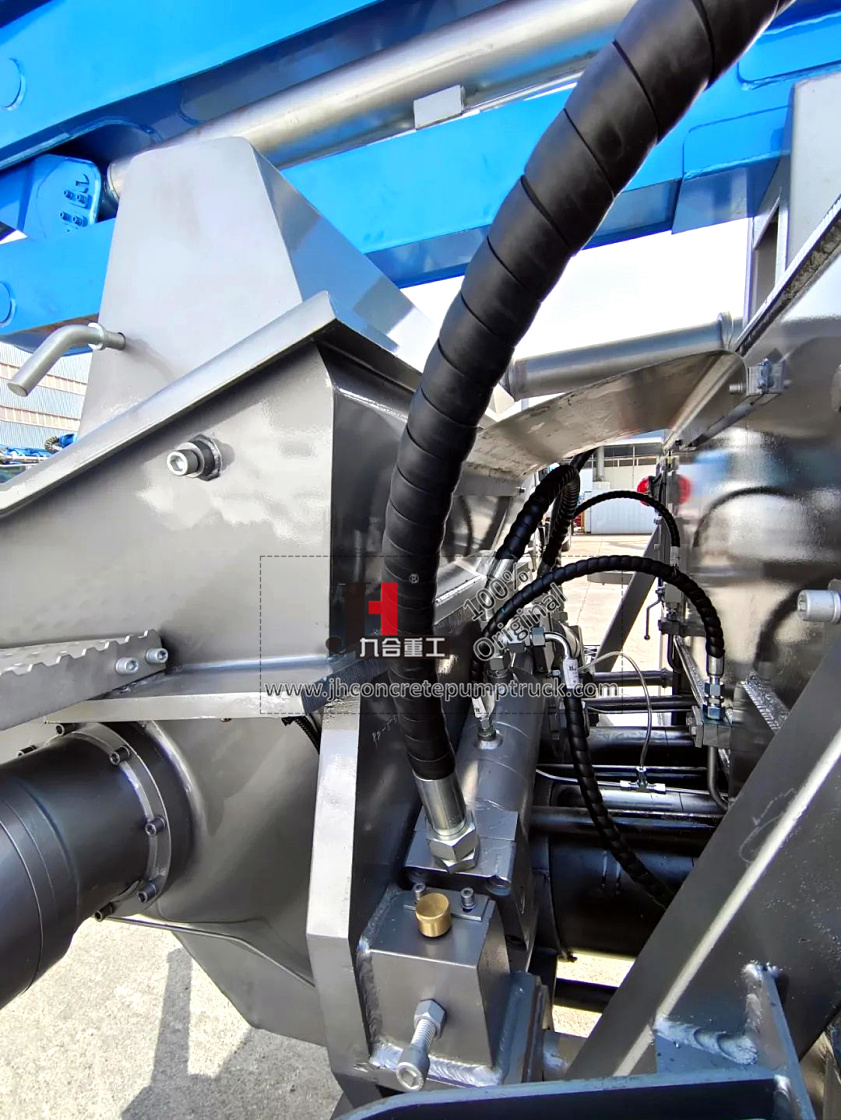 7. Start with gear is more convenientThe engine can be started and stopped remotely through the wireless remote control, which is easy to operate and greatly improves the pumping efficiency.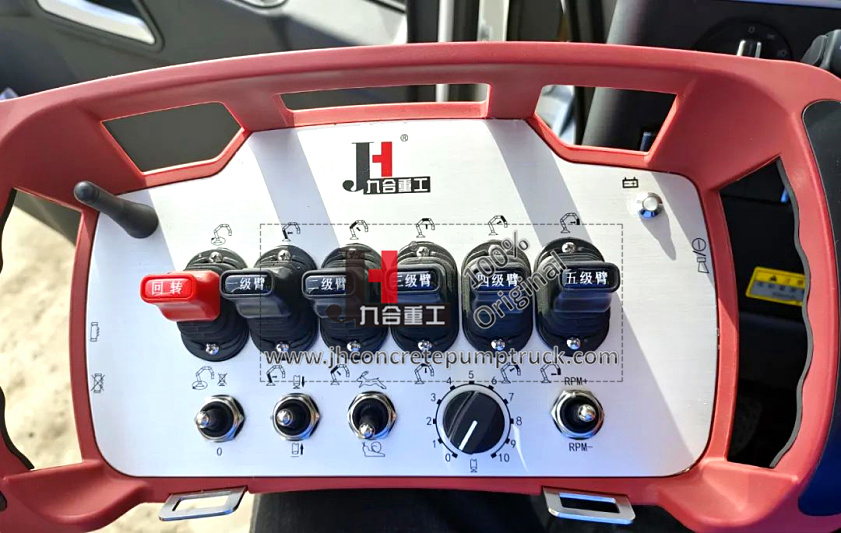 8. Fully automatic welding, the quality is more stableTop-notch pre-welding finishing, boring machine processing, positioner welding and other processes have achieved seamless welding of the pump truck and high stability of the boom.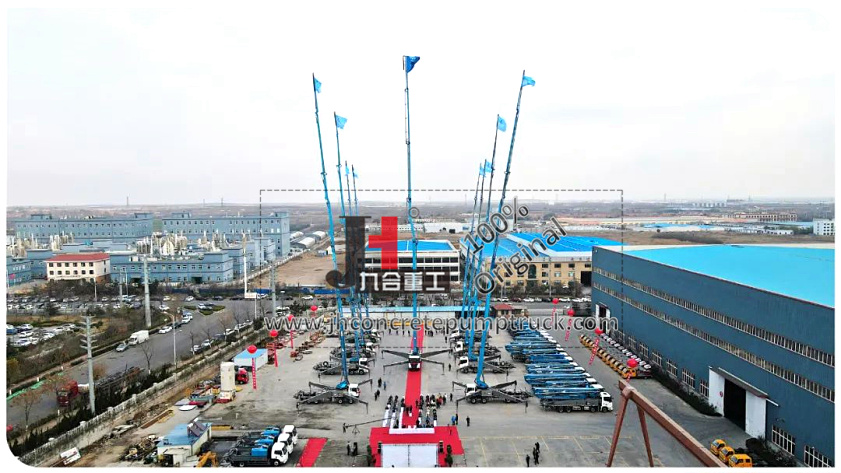 About Us:JIUHE is specialized in researching, manufacturing, sale and after sale for construction machinery, main products:trailer concrete pump, concrete line pump, concrete pump truck, concrete placing boom, wet shotcrete machine, ladder lift truck, Aerial lift truck and so on. Contacts: [email protected], +86-18153223261.