Description:
JIUHE Concrete Pump Truck Advantages
Intelligence
Full hydraulic control technology
Fast fault location, saving time more than 50% in fault detection.
Electric control system
Intelligent electric control system, simple structure, reducing electric faults.
Safety
Hydraulic oil level Auto-detection and radiating technology
Auto-detect hydraulic oil and temperature, protecting hydraulic system.
Intelligent safety technology
All weld lines by 100% nondestructive flaw detection.
High efficiency
Full hydraulic commutation technology
Commutation time 10% lower, pumping efficiency 20% higher.
Advance Jib structure technology
Flexible and efficient placing, no blind angle.
specification:
I. Chassis
1
Chassis Brand
Shacman
2
Driving type
10*4
3
Power
510HP
II. Boom system
1
Max. Vertical height(M)
69.3
2
Max. Horizontal Concrete Placing radius (M)
65.3
3
Concrete placing depth(M)
51.8
4
Boom control mode
Electricity proportion
5
Boom Number
6
6
Fold mode
RZ
7
tower rotation angle(°)
±270
8
Legs mode
X-R
9
Rubber hose length(MM)
3000
4
Concrete delivery pipe dia. (MM)
125
III. Electric Control System
1
Working voltage(V):
24
2
Remote control
HBC
IV. Hydraulic transmission system
1
Type of hydraulic system
Open type
2
System working pressure (Mpa)
32
3
Hydraulic fuel tank capacity (l)
880
4
Cooling mode of hydraulic oil
Forced-air Cooling
VI. Pumping system
1
Form of concrete distribution valve
S Valve
2
Feeding height (mm)
1500
3
Concrete cylinder
260
4
Hopper capacity (M3 )
0.6
5
Slump of pumped concrete
160-220
6
Dimension of allowable maximum aggregate (MM)
40
7
Lubricating method
Centralized lubrication
PHOTOS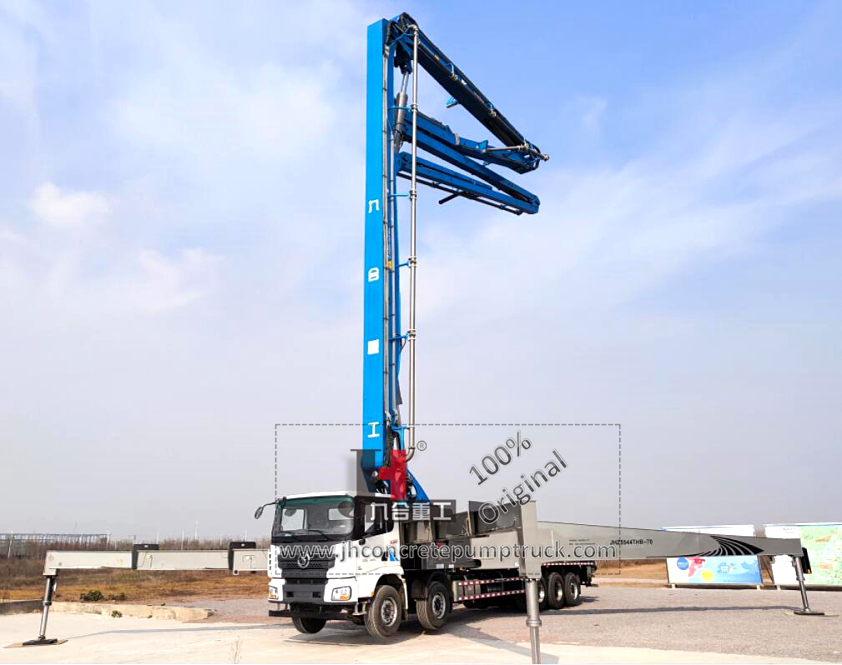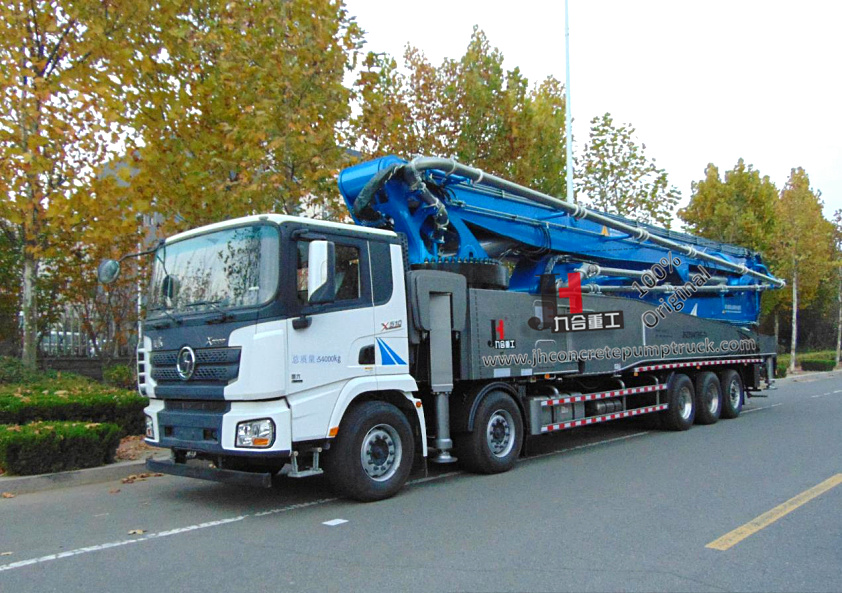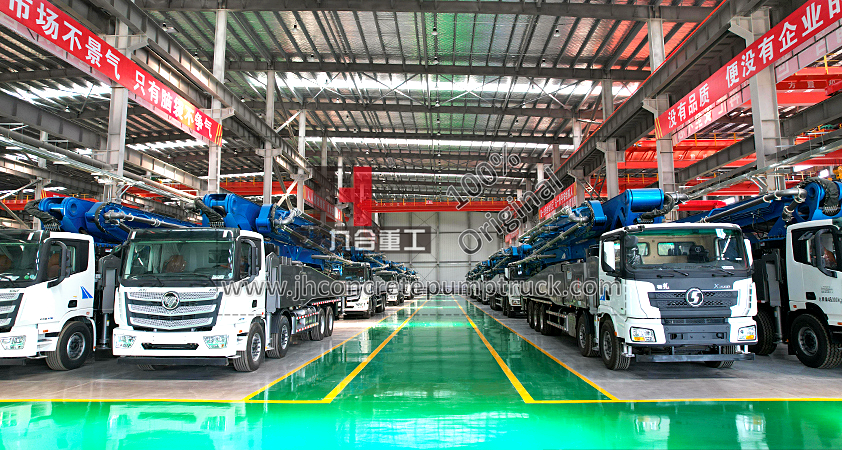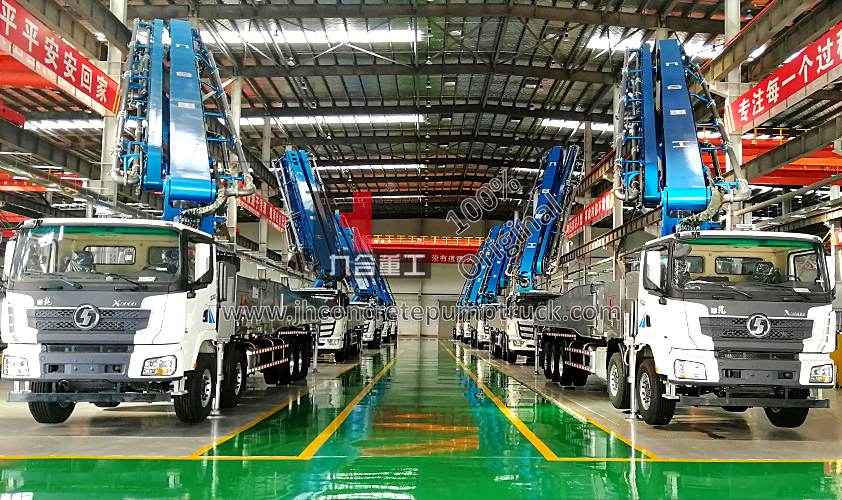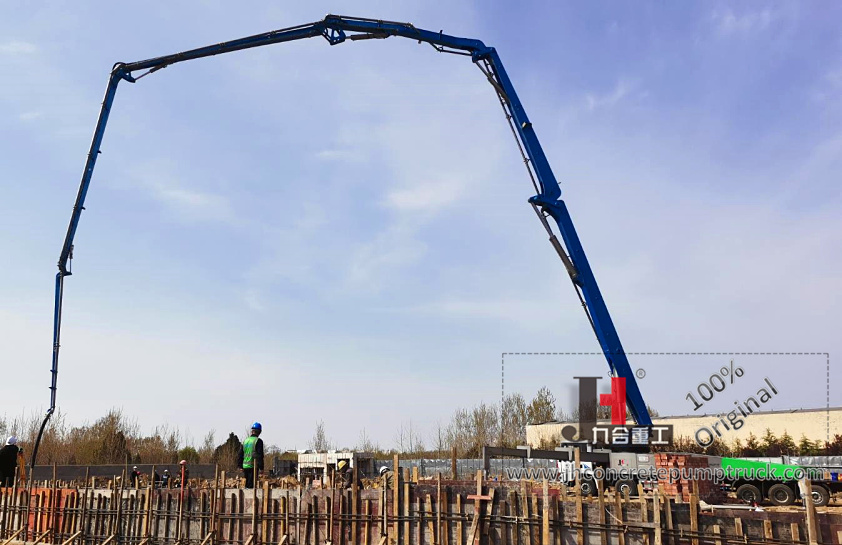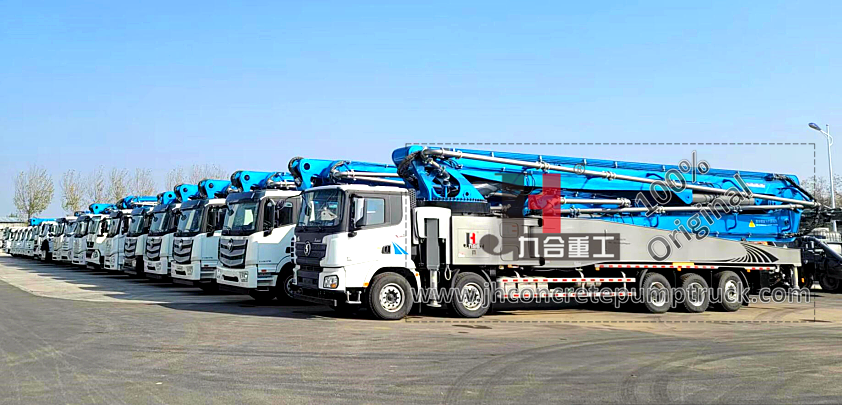 inquiry: WE WILL CONTACT YOU WITHIN 24 HOURS