Description:
Concrete Boom Pump without Truck Introduction
As different country has different requirement on the truck, if you have truck in hand, that's also available only selling our concrete boom pump without truck.
Concrete pump truck is the refined product after HBT trailer concrete pump, HBC concrete line pump, HGY hydraulic concrete placing boom, and it is the high efficient concrete conveying equipment integrating concrete pumping and placing. The boom covers high reliability, economy, safety, durability, owing reasonable matching of chassis, power, electric control and hydraulic pump system.
specification:
| | | | | | | |
| --- | --- | --- | --- | --- | --- | --- |
| Model | 30 | 38 | 52 | 58 | 62 | 70 |
| Max vertical height (M) | 29.2 | 38 | 51.3 | 58 | 62 | 69.3 |
| Max horizontal radius (M) | 25.6 | 34 | 47.5 | 53.1 | 57.5 | 65.3 |
| Max working depth (M) | 17.3 | 25 | 36.8 | 45 | 45.1 | 51.8 |
| Boom section No. | 4 | 5 | 6 | 6 | 6 | 6 |
| Rotating angle of turret | 360° | 360° | 360° | 360° | 360° | 360° |
| Opening mode of landing leg | X-H | X-R | X-R | X-R | X-R | X-R |
| Length of end hose (MM) | 3000 | 3000 | 3000 | 3000 | 3000 | 3000 |
| Diameter of concrete delivery pipe (MM) | 125 | 125 | 125 | 125 | 125 | 125 |
| Form of concrete distribution valve | S Valve | SValve | SValve | SValve | SValve | SValve |
PHOTOS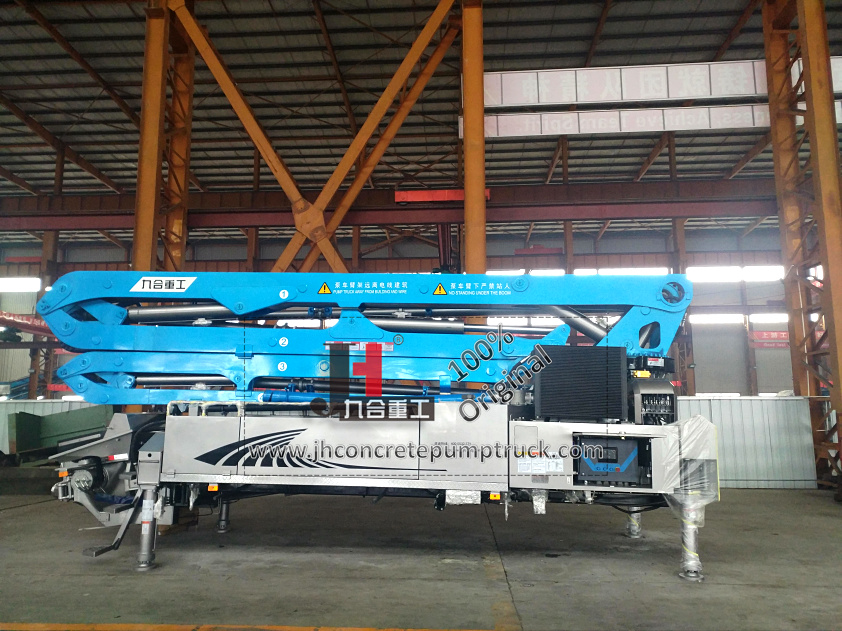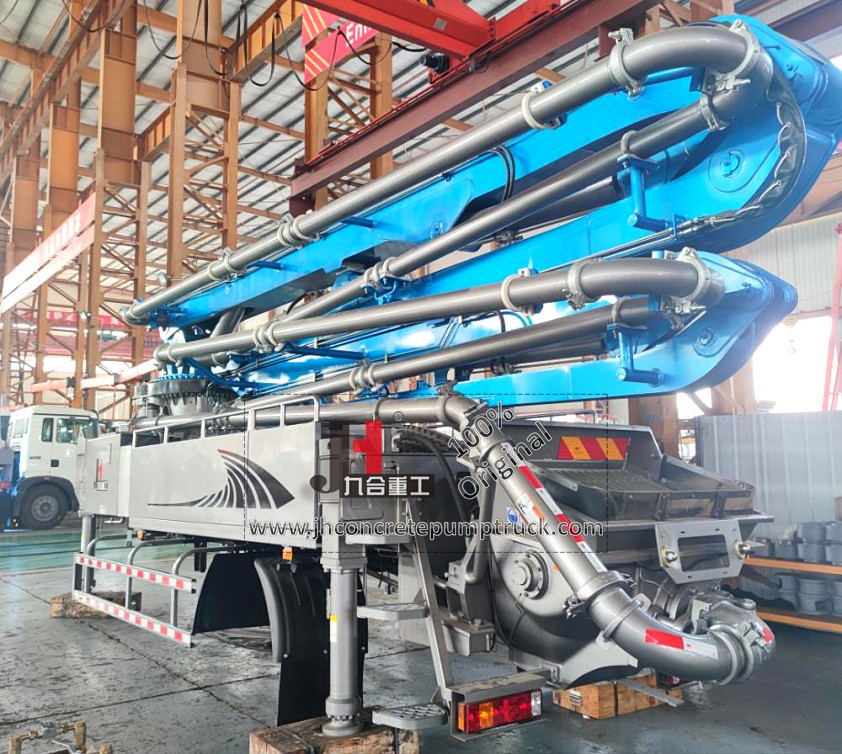 inquiry: WE WILL CONTACT YOU WITHIN 24 HOURS