News
How to comprehensively inspect a concrete pump
Aug. 11, 2021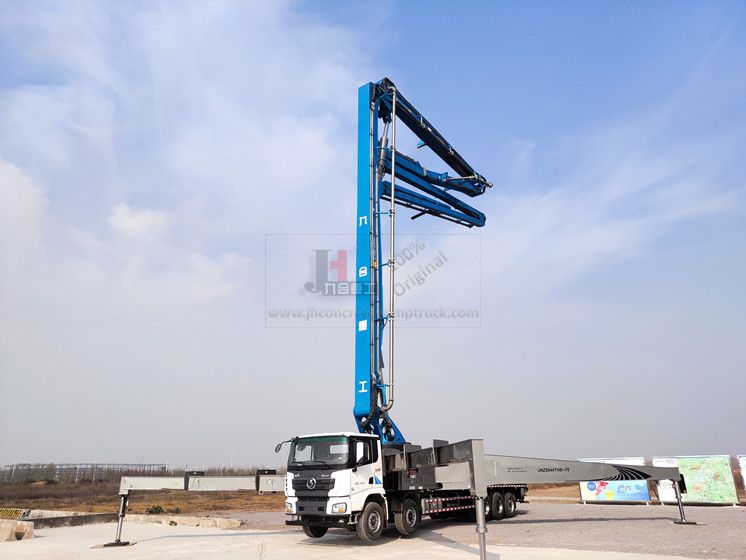 The service life of boom concrete pump has always been a concern of the majority of construction parties. If you want to extend the service life of concrete pumps, you must pay attention to the maintenance of concrete pump truck. Many customers only know that they should pay attention to daily maintenance, but how to maintain and how to check?
The inspection of boom concrete pump truck usually depends on the different parts, and the inspection cycle is also different. Under normal circumstances, like some easily damaged parts, the inspection cycle will be shorter. For some fixed parts, the inspection cycle is longer. Specifically, the inspection cycle of the main components of the concrete pump is as follows:
1. Daily inspection
Daily inspections include damage and deformation of the exterior, loosening of exposed parts, changes in operation and performance, oil leakage, hose damage, lack of lubricating grease at lubrication points, and unsafe driving pump truck factors.
2. Monthly inspection
When pumping 2000 cubic meters of concrete or every month, the following inspections can be done, such as damage to the slide valve, wear of the conveying pipe, reduction of hydraulic oil, forced lubrication of lubrication points, and routine maintenance of automobile parts.
3. Semi-annual inspection
If you pump 12,000 cubic meters of concrete or half a year, you can do the following inspections, such as damage to the lower shell of the slide valve, the delivery cylinder, the deterioration of electrical components, hydraulic oil, the damage to the boom, and the routine maintenance of the car.
4. Annual inspection
If the pumped concrete reaches 24,000 cubic meters or one year, the following inspections can be done, such as the mixing device, mixing oil motor, rotary oil motor, water pump, various oil pumps, replacement of hydraulic oil, etc., all need to be inspected.
About Us:JIUHE is specialized in researching, manufacturing, sale and after sale for construction machinery, main products:trailer concrete pump, concrete line pump, concrete pump truck, concrete placing boom, wet shotcrete machine, ladder lift truck, Aerial lift truck and so on. Contacts: [email protected], +86-18153223261.