Description:
JH concrete pump trucks are competitive products designed by JIUHE MACHINERY.it is high reliability, high efficiency, high security, high durability at an organic whole, which with reasonable matching on Chassis, power, electrical, hydraulic, pumpingsystem. Jib structures are flexible, the trucks move easily, safe and stable
Advantages:
Intelligence
Full hydraulic control technology
Fast fault location, saving time more than 50% in fault detection.
Electric control system
Intelligent electric control system, simple structure, reducing electric faults.
Safety
Hydraulic oil level Auto-detection and radiating technology
Auto-detect hydraulic oil and temperature, protecting hydraulic system.
Intelligent safety technology
All weld lines by 100% nondestructive flaw detection.
High efficiency
Full hydraulic commutation technology
Commutation time 10% lower, pumping efficiency 20% higher.
Advance Jib structure technology
Flexible and efficient placing, no blind angle.
specification:
I. Chassis
1
Chassis Brand
Sinotruk
2
Power
440HP
II. Boom system
1
Max. Vertical height(M)
51.3
2
Max. Horizontal Concrete Placing radius (M)
47.5
3
Concrete placing depth(M)
36.8
4
Boom Control mode
Electric proportional control
5
Boom No.
6
6
Opening mode of landing leg
X-R
7
Boom folding way
6RZ
8
Length of end hose (MM)
3000
9
Concrete delivery pipe dia.
125
III. Electric Control System
1
Working voltage(V):
24
IV. Hydraulic transmission system
1
Type of hydraulic system
Open type
2
System working pressure (Mpa)
32
3
Cooling mode of hydraulic oil
Forced-air Cooling
VI. Pumping system
1
Form of concrete distribution valve
S Valve
2
Concrete cylinder
260
3
Hopper capacity (M3 )
0.6
4
Slump of pumped concrete
160-220
5
Dimension of allowable maximum aggregate (MM)
40
6
Lubricating method
Centralized lubrication
PHOTOS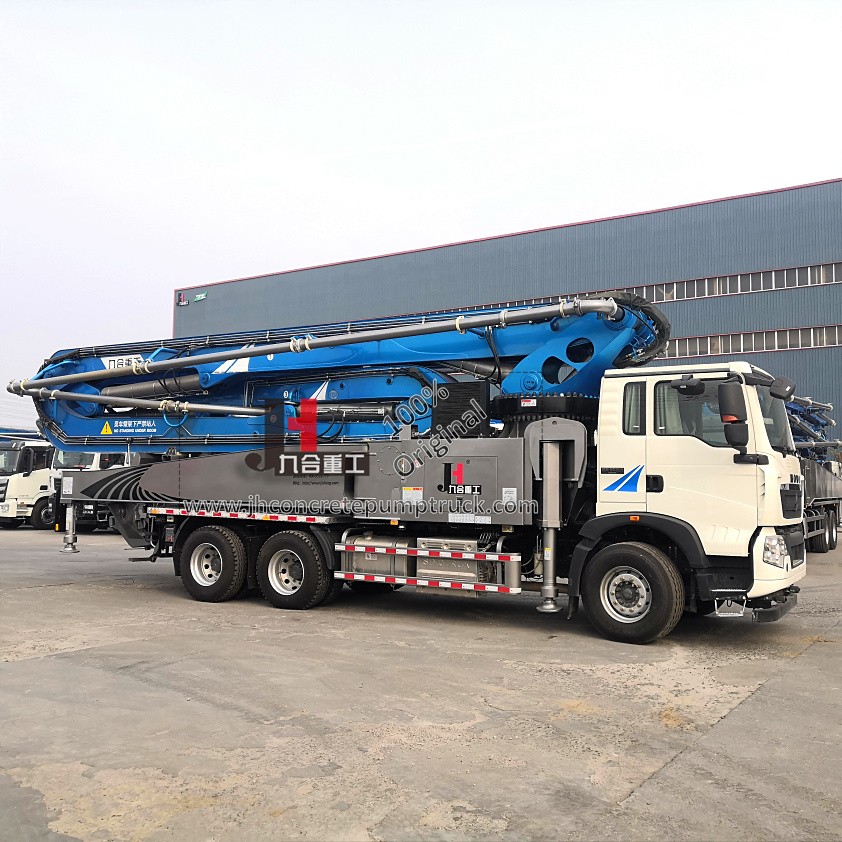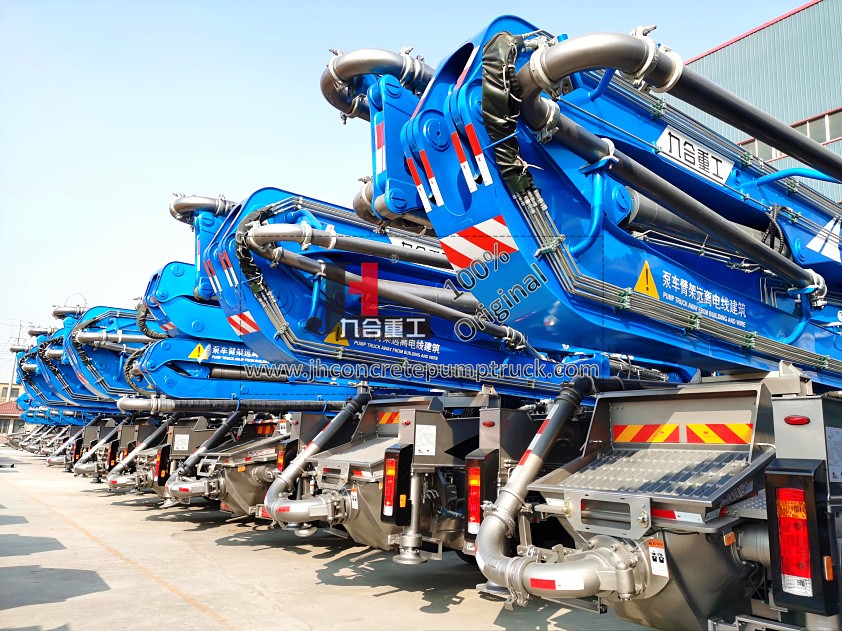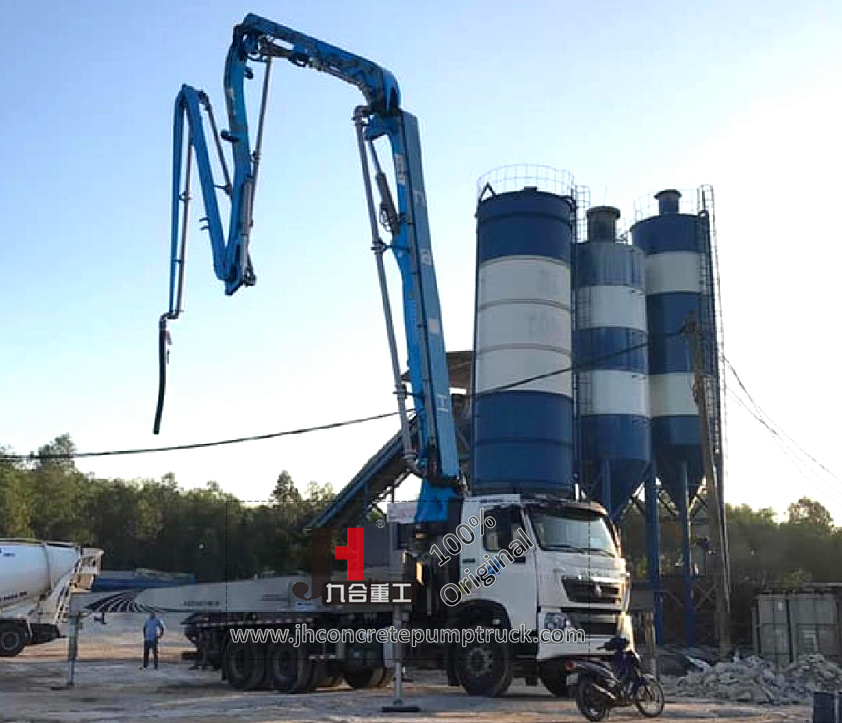 inquiry: WE WILL CONTACT YOU WITHIN 24 HOURS